SMWW Agency Post Career Planning
Sports Management Worldwide prides itself on being one of the only sports agencies to take an active role in helping athletes think about life after sports. Every athlete hopes to have a long and rewarding career, but SMWW believes that it's the agent's job to talk about the realities of the business and the average career span of a professional athlete.

In addition to being a worldwide sports agency, Sports Management Worldwide is the leader in Sports Career Training. Thousands of students participate in our 8-week training courses to prepare for sports careers such as Scout, Coach, GM, Director of Player Personnel, Sports Broadcasting, Sports Marketing, Agent, Athletic Director, Sports Administration, and most sport executive careers. As a professional athlete, you have valuable playing experience, a partner that with the off-field side of sports business and your post-playing career could be as exhilarating as your professional playing career! To achieve that goal, you and your agent must start strategizing and developing post-career goals now! For more information about Sports Management Worldwide sports career training visit www.SportsManagementWorldwide.com.
---
Going Vertical

Sports Management Worldwide understands that most professional athletes are well known in their hometown for their athletic reputation. SMWW believes that a strong synergy exists between an athlete's name recognition and development of an athletic training facility. Going Vertical has developed an excellent business model to help those interested in pursuing an athletic training endeavor and developing their own business.
To Learn More Click Here.
---
Concordia University Chicago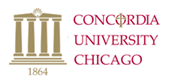 For many athletes, having a career that involves college athletics as a Coach or in Administration, is a natural way for them to stay close to the sport they love. Dr. Lashbrook works with SMWW clients interested in getting their master's degree in sports management to achieve this goal. Concordia University Chicago has partnered with SMWW to offer an online Masters or Doctorate, which allows anyone pursuing a degree the ability to work on this degree at their convenience. 
---
Fort Hays State University

Dr. Lashbrook has also formed a strategic alliance with Fort Hays State University in Kansas, where he currently serves as an adjunct professor. SMWW wants to make sure that every athlete has the opportunity to finish their degree before, during or after their playing days. SMWW gives you the opportunity to earn undergraduate and graduate credits to finish your degree when the time is right.
---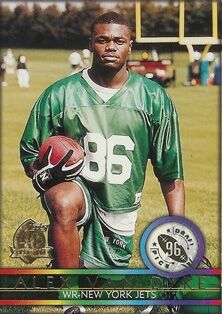 Alex Van Dyke
After a successful football career, Alex utilized his background and experience to open a Going Vertical athletic training facility in Sacramento. SMWW has been active in helping Alex formulate his transition into the business world.
Alex Van Dyke was the highest draft pick coming out of the University of Nevada at Reno, being selected by the New York Jets as the 1st pick in the second round, 31st overall. He went on to play five years in the NFL, three of which he played with the N.Y. Jets and two with the Philadelphia Eagles. While playing with the N.Y. Jets, Alex had the opportunity to line up with some other great athletes, such as Keyshawn Johnson and Wayne Chrebet.
At the University of Nevada at Reno, Alex went on to become one of the University's leading receivers breaking three NCAA records; receptions(128), receiving yards(1,854) and all-purpose yards(3100). Alex walked away from UNR with All-American honors as well.