Our Basketball Directors
Sports Management Worldwide's agency utilizes it's sports directors in each sport to provide expertise to our network of agent advisors. Having sports directors allows SMWW to provide better service to our athletes as well as our agent advisors by having an experienced sports agent working closely on all aspects of the agent business within their sport of expertise.
Bret Kanis, JD - Basketball Director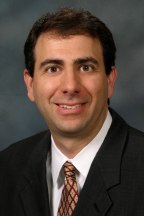 Bret Kanis is an Agent Attorney with the Hightower Law Firm in Pensacola, Florida and a certified Player Agent with the National Basketball Players Association. Throughout his career, Bret has had the opportunity to work with high-round draft picks, Hall of Fame athletes, and Olympic Gold medalists. Bret's primary role is representing professional basketball players, both in the U.S. and internationally; however, he also has experience in representing professional baseball, football, and hockey players as well as basketball coaches. Bret's overseas basketball connections are a huge asset to SMWW clients. He is well connected and understands the nuances of the different countries and different leagues. Bret's expertise in overseas will ensure success for all SMWW Basketball clients.
Bret's sports marketing experience is unsurpassed, having worked with professional and Olympic athletes with respect to their endorsements and marketing including league-wide sponsorships. Bret's legal practice involves representing closely-held businesses and their owners in all aspects of general business and tax law as well as estate planning. As part of Bret's legal practice, he has represented professional athletes in contract negotiations, contract disputes and their off-the-field business ventures and personal matters; ownership groups in their potential purchase of professional sports franchises; and student-athletes in issues relating to their National Letter of Intent.
Bret graduated with a B.S.B.A. from Washington University in St. Louis; a J.D. from Pepperdine University School of Law; and an LL.M. in Taxation from New York University School of Law. Bret received the highest grade in his sports law class where his professors were prominent sports agents, Dan Fegan and Barry Axelrod. Upon graduation from law school, Bret co-authored a bi-weekly sports law article that was published in the George Washington Law School, Pepperdine Law School, and Hofstra Law School Newspapers.
---
Jan Wieland - International FIBA Consultant

Jan Wieland is of both German and Finnish descent. He founded Blacktop Management after a series of injuries put his pro basketball career to an end. Jan played in the USA in high school and college, as well as a pro career in Europe. Due to his broad horizon in playing basketball in multiple countries, Jan understands very well the needs and problems both upcoming and established basketball players may face, along with the challenges many teams have. Throughout his years living and playing basketball both domestically and internationally, Jan has built up connection on every level of the game. 
Jan is a recurring speaker at the Vegas Summer League Basketball Career Conference in July every year, and also spoke at the Portsmouth Career Conference in April 2015. 
---
Lynn Lashbrook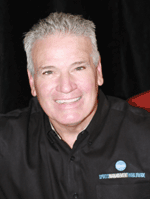 Dr. Lynn Lashbrook is the President and Founder of the Sports Management Worldwide Agency. Lynn has been a certified agent with the NFL for over 20 years and has personally represented over 100 NFL clients including first rounders. Under Dr. Lashbrook's leadership, the Sports Management Worldwide Agency has grown into an international full-service sports agency with over 200 Agent Advisors worldwide representing hundreds of clients in the NFL, NHL, MLB, NBA, MLS, minor leagues and international leagues.
Having spent forty years on university campuses, as an NCAA Athletic Director, Compliance Officer, Coach, Scout and Academic Advisor, Dr. Lashbrook brings keen insight. His diverse background is unmatched as a sports agent and he is known for his integrity and ethical compass. Client's benefit from his wealth of connectivity, experience, and guidance from all facets of the game. In addition, Dr. Lashbrook brings a wealth of knowledge in contract negotiation, endorsements, handling media, marketing, financial, draft preparation, and long-term career planning for athletes at every level of the game.
Dr. Lashbrook worked for Sports Management Group (SMG), which is now Creative Artists Agency (CAA), for five years. Dr. Lashbrook was mentored in the agent business by CAA Football Director Jim Steiner, then Jerry Rice's agent, alongside Ben Dogra. During these years Dr. Lashbrook gained years of experience from the top talent negotiators in the world.
SMWW trains thousands of students every year for sports business careers, including athletes, agents, and other sports industry leaders. Under Dr. Lashbrook's direction, SMWW offers a global sports faculty via online training, with over 15,000 alumni from over 162 countries. Internationally, Dr. Lashbrook is a sought-after sports business speaker, having spoken on 5 continents in addition to hosting and moderating sports career conferences at major sporting events. For the legal profession, he provides an online CLE "Winning with Ethics" seminar through Legalspan.
Dr. Lashbrook spearheaded an effort to bring a Major League Baseball franchise to Portland, Oregon during the relocation of MLB's Montreal Expos. Lynn led the lobbying efforts that resulted in a $150 million construction bill for a new stadium. Under his leadership, the group secured legislative action to subsidize a new stadium with players payroll taxes. Due to this campaign, a 25,000-seat stadium in the heart of the city was revitalized rather than torn down, now home to the MLS Portland Timbers.
Dr. Lashbrook's former clients
Dr. Lashbrook's full bio and list of clients
Sports Articles by Dr. G. Lynn Lashbrook:
Article #1: We Must Do More
Article #2: Trust Me!