Sports Management Worldwide's agency utilizes it's sports directors in each sport to provide expertise to our network of agent advisors. Having sports directors allows SMWW to provide better service to our athletes as well as our agent advisors by having an experienced sports agent working closely on all aspects of the agent business within their sport of expertise.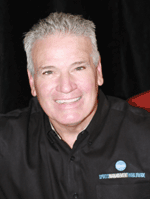 Lynn Lashbrook
Dr. Lynn Lashbrook is the President and Founder of the Sports Management Worldwide Agency. Lynn has been a certified agent with the NFL for over 20 years and has personally represented over 100 NFL clients including first rounders. Under Dr. Lashbrook's leadership, the Sports Management Worldwide Agency has grown into an international full service sports agency with over 200 Agent Advisors worldwide representing hundreds of clients in the NFL, NHL, MLB, NBA, MLS, minor leagues and international leagues.
Having spent forty years on university campuses, as a NCAA Athletic Director, Compliance Officer, Coach, Scout and Academic Advisor, Dr. Lashbrook brings keen insight. His diverse background is unmatched as a sports agent and he is known for his integrity and ethical compass. Client's benefit from his wealth of connectivity, experience, and guidance from all facets of the game. In addition, Dr. Lashbrook brings a wealth of knowledge in contract negotiation, endorsements, handling media, marketing, financial, draft preparation, and long term career planning for athletes at every level of the game.
Dr. Lashbrook worked for Sports Management Group (SMG), which is now Creative Artists Agency (CAA), for five years. Dr. Lashbrook was mentored in the agent business by CAA Football Director Jim Steiner, then Jerry Rice's agent, alongside Ben Dogra. During these years Dr. Lashbrook gained years of experience from the top talent negotiators in the world.
SMWW trains thousands of students every year for sports business careers, including athletes, agents, and other sports industry leaders. Under Dr. Lashbrook's direction, SMWW offers a global sports faculty via online training, with over 5000 alumni from over 125 countries. Internationally, Dr. Lashbrook is a sought after sports business speaker, having spoken on 5 continents in addition to hosting and moderating sports career conferences at major sporting events. For the legal profession he provides an online CLE "Winning with Ethics" seminar through Legalspan.
Dr. Lashbrook spearheaded an effort to bring a Major League Baseball franchise to Portland, Oregon during the relocation of MLB's Montreal Expos. Lynn led the lobbying efforts that resulted in a $150 million construction bill for a new stadium. Under his leadership, the group secured legislative action to subsidize a new stadium with players payroll taxes. Due to this campaign, a 25,000-seat stadium in the heart of the city was revitalized rather than torn down, now home to the MLS Portland Timbers.
Dr. Lashbrook's former clients

Dr. Lashbrook's full bio and list of clients
Sports Articles by Dr. G. Lynn Lashbrook:
Article #1 : We Must Do More
Article #2 : Trust Me!
---

Jeff Lynch
Jeff Lynch is a certified NFLPA Contract Advisor. Through his business experience, Jeff has negotiated and managed multi-million dollar contracts. Combined with his passion for sports, Jeff uses business skills to provide perspective to the many issues facing athletes.
Jeff received a Masters Degree in Business Administration (MBA) and has been elected to the Sigma Beta Delta National Honorary Society in Business, Management, and Administration. A native of St. Louis, Missouri (and graduate of McCluer North High School), he has developed longstanding local relationships as well as strong relationships within the sports industry. Jeff is a member of the St. Louis Sports Commission and has actively marketed numerous athletic and charitable events within the community.
Jeff strives to uniquely personalize the representation of professional football players by developing longstanding relationships built upon integrity and trust. He is available for interview upon request.
---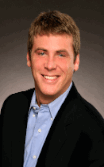 Jeff Brodie, MBA
Jeff is dedicated to developing the career of every SMWW basketball client. Jeff's goal is so each player can grow professionally, educationally, emotionally, and financially. Not just in the short-term, but throughout his career as well as into their retirement. Jeff joined Sports Management Worldwide in 2008, and quickly achieved the status of Director of Basketball Operations. He became a NBA certified agent in 2010. Jeff received his Bachelor of Science in Personal Finance from Oregon State University. He received his MBA at Marylhurst University. He has carried that financial knowledge over to the business of basketball. Combining his education and professional experience, Jeff has been in the finance industry for over 10 years. Jeff is widely respected for his relational talents, communication skills and his proven ability to motivate, train, and mentor Basketball Agents and clients on behalf of SMWW. Jeff has established a relationship with and works closely with NetScouts Basketball, the International Basketball Connection which provides consulting and scouting for basketball teams worldwide. Jeff oversees the SMWW Basketball faculty including Frank Burlison, NBA Scout, Ed Gregory, former NBA GM, Irving Roland, Phoenix Suns Player Development Coach and Synergy Sports Technology, the company that provides the scouting software used by every NBA team.
Jeff's sole mission is to maximize his client's worth both on and off the court. He concentrates on the well-being of the athlete by providing a support system which allows SMWW basketball athletes to focus on realizing their full athletic potential. Jeff's goal is to build long-term relationships based on honesty, trust and integrity.
---