Sports Management Worldwide's agency utilizes it's sports directors in each sport to provide expertise to our network of agent advisors. Having sports directors allows SMWW to provide better service to our athletes as well as our agent advisors by having an experienced sports agent working closely on all aspects of the agent business within their sport of expertise.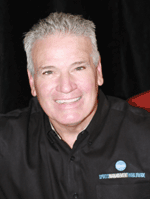 Lynn Lashbrook
Dr. Lynn Lashbrook is the President and Founder of the Sports Management Worldwide Agency. Lynn has been a certified agent with the NFL for over 20 years and has personally represented over 100 NFL clients including first rounders. Under Dr. Lashbrook's leadership, the Sports Management Worldwide Agency has grown into an international full service sports agency with over 200 Agent Advisors worldwide representing hundreds of clients in the NFL, NHL, MLB, NBA, MLS, minor leagues and international leagues.
Having spent forty years on university campuses, as a NCAA Athletic Director, Compliance Officer, Coach, Scout and Academic Advisor, Dr. Lashbrook brings keen insight. His diverse background is unmatched as a sports agent and he is known for his integrity and ethical compass. Client's benefit from his wealth of connectivity, experience, and guidance from all facets of the game. In addition, Dr. Lashbrook brings a wealth of knowledge in contract negotiation, endorsements, handling media, marketing, financial, draft preparation, and long term career planning for athletes at every level of the game.
Dr. Lashbrook worked for Sports Management Group (SMG), which is now Creative Artists Agency (CAA), for five years. Dr. Lashbrook was mentored in the agent business by CAA Football Director Jim Steiner, then Jerry Rice's agent, alongside Ben Dogra. During these years Dr. Lashbrook gained years of experience from the top talent negotiators in the world.
SMWW trains thousands of students every year for sports business careers, including athletes, agents, and other sports industry leaders. Under Dr. Lashbrook's direction, SMWW offers a global sports faculty via online training, with over 5000 alumni from over 125 countries. Internationally, Dr. Lashbrook is a sought after sports business speaker, having spoken on 5 continents in addition to hosting and moderating sports career conferences at major sporting events. For the legal profession he provides an online CLE "Winning with Ethics" seminar through Legalspan.
Dr. Lashbrook spearheaded an effort to bring a Major League Baseball franchise to Portland, Oregon during the relocation of MLB's Montreal Expos. Lynn led the lobbying efforts that resulted in a $150 million construction bill for a new stadium. Under his leadership, the group secured legislative action to subsidize a new stadium with players payroll taxes. Due to this campaign, a 25,000-seat stadium in the heart of the city was revitalized rather than torn down, now home to the MLS Portland Timbers.
Dr. Lashbrook's former clients

Dr. Lashbrook's full bio and list of clients
Sports Articles by Dr. G. Lynn Lashbrook:
Article #1 : We Must Do More
Article #2 : Trust Me!
---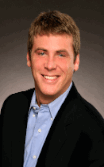 Jeff Brodie - SMWW Director of Basketball and NBA Certified Agent
Jeff joined Sports Management Worldwide in 2008, and achieved the status of Director of Basketball Operations in 2009. He became a NBA certified agent in 2010. Jeff received his Bachelor of Science in Personal Finance from Oregon State University. He has carried that financial knowledge over to the business of basketball. Combining his education and professional experience, Jeff has been in the finance industry for over 10 years. Jeff is widely respected for his relational talents, communication skills and his proven ability to motivate, train, and mentor Basketball Agents. Jeff works closely with NetScouts Basketball, the International Basketball Connection which provides consulting and scouting for basketball teams worldwide.
---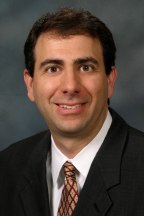 Bret Kanis - Basketball Director
Bret Kanis Director - Basketball Bret Kanis is an agent/attorney with the Hightower Law Firm in Pensacola, Florida. Mr. Kanis is a certified player agent with the National Basketball Players Association. Mr. Kanis' agent practice primarily involves representing professional basketball players, both in the U.S. and internationally; however, he also has experience in representing professional baseball, football and hockey players as well as basketball coaches. Mr. Kanis has sports marketing experience, having worked with professional and Olympic athletes with respect to their endorsements and marketing as well as a minor league sports league with respect to league-wide sponsorships. Mr. Kanis' legal practice primarily involves representing closely-held businesses and their owners in all aspects of general business and tax law (including the formation of business entities, the acquisition and disposition of businesses and tax planning) as well as estate planning. As part of Mr. Kanis' legal practice, he has represented professional athletes in contract negotiations, contract disputes and their off-the-field business ventures and personal matters; ownership groups in their potential purchase of professional sports franchises; and student-athletes in issues relating to their National Letter of Intent. Mr. Kanis graduated with a B.S.B.A. from Washington University in St. Louis; a J.D. from Pepperdine University School of Law; and a LL.M. in Taxation from New York University School of Law. Mr. Kanis received the highest grade in his sports law class where his professors were prominent sports agents, Dan Fegan (basketball) and Barry Axelrod (baseball). Upon graduation from law school, for 2 years Mr. Kanis co-authored a bi-weekly sports law article that was published in the George Washington Law School, Pepperdine Law School and Hofstra Law School Newspapers. Throughout his career, Mr. Kanis has had the opportunity to work with high-round draft picks, Hall of Fame athletes and Olympic Gold medalists in various capacities as an agent and attorney.
---

John Print - SMWW Director of Soccer and a certified FIFA certified agent
John is a certified FIFA certified agent representing Sports International Management, a sports agency based in London, England. John has been a licensed players' agent by the English FA for over five years. During this time he has represented players and clubs at all levels across Europe and North America. He also has considerable experience of player sponsorship and endorsements working in collaboration with many high profile players and brands. John has been involved within the sports industry for over ten years, specializing in sports public relations and international sport relations. John holds a degree in Marketing and a Postgraduate Masters degree in Sports Law. John and his partners represent soccer, cricket, and rugby union players, in addition to Olympic athletes.
---

Trisonya Abraham - SMWW Director of Basketball Portland, Oregon, USA
Trisonya is considered one of the world's leading female basketball agents. Her dedicated and refreshing approach to player advocacy has enabled her to maximize her clients' earning potential and has facilitated a strong working relationship with both men's and women's basketball and the lucrative international basketball community.
Trisonya has acted as TTM Management's president since she co-founded the agency with her husband in 1995 and has plied her craft in nearly every country in the world and in every professional league in the United States. Trisonya provides a unique perspective when assisting her clients with contract procurement, contract management and overseas service. Her extensive international experience has enabled Trisonya to understand the European and Asian markets exceptionally well. TTM is the world leader in player placement in the highly lucrative Korean and Chinese markets and Trisonya's initiative in cultivating that market has provided some of the world's best contracts for her players.
In addition to her overseas expertise, Trisonya is fully certified by the Women's National Basketball Players Association (WNBPA), TTM Management clients are afforded a rare combination of professional expertise, all-inclusive service and personal attention often lacking in today's representation field. She has a thorough understanding of the WNBA draft, the rules governing free agency and the salary cap, and is able to work directly with the most powerful people in women's professional basketball. She has represented players on every team in the WNBA and maintains a positive working relationship with the head coaches and general managers of the league's thirteen clubs.
Trisonya and her husband, Michael, both work together from their home-based Portland offices and are well respected in the basketball community. Visit Trisonya's website at http://www.ttmmanagement.net/frameset.php
---
Joe Bonahoom - Baseball
Joe is an attorney and serves as the SMWW Director of Baseball. Joe has been practicing law since 1986 when he graduated from Marquette University in Milwaukee, Wisconsin with a B.S. in Business Administration and a J.D. Degree in Law. He is an active member of the Sports Lawyer's Association. Joe has counseled with and negotiated for clients in all facets of business set up, planning and operations, contractual matters and negotiations, financial transactions, tax, investment and retirement planning. Joe's law practice led him to the representation of several professional athletes for legal, business, contractual and financial matters and ultimately into the athlete agent business.
"Agents need to be competent and qualified to provide advice, direction and counsel to athletes. Agents must also be willing to take the time to deal with whatever issues are necessary in order to allow the athlete to focus his or her time and attention on excelling as an athlete. I am involved in sports agency and sports management because I have a passion to be involved with athletics and with athletes. My background helps me to identify and deal with issues at the highest level on behalf of athletes and as Director of Baseball this is something that I can pass on to other agent advisors as they support and service their athletes. Our job is to help the athletes succeed and to take the everyday pressures off of them so that they may concentrate solely on their profession. All athletes should expect this type of service from their agents."
Joe's experiences provide a great foundation and uniquely qualify him as a sports agent and Director of Baseball in that all the issues that athletes will face are those in which he has significant experience. Joe firmly believes that an agent's responsibility goes well beyond the signing of the contract and obtaining a commission, and that all athletes have a need for a competent agent who understands all of the legal, business, financial and other issues that an athlete will face throughout his or her career and into retirement. Through his background and experiences, Joe brings these aspects to SMWW not only for himself but also for other agent advisors affiliated with SMWW so that they may provide top-notch advice and service to athletes.
---

Tony Ciccolella - SMWW Director of Baseball and MLB Certified Agent
Tony earned his Bachelors Degree in Business Management from Embry Riddle University and his Master Degree in Integrated Marketing and Communications from Golden Gate University. After working as a Corporate Recruiter for some of the largest Fortune 500 Companies in the world, he decided to combine both skills and his love for sports and formed Excess Sports Management. Tony is Athlete Management graduate who went on to succesfully start his own agency with fellow Athlete Management graduate Van Shumake. Excess Sports Management currently represents MLB and minor league baseball players. Tony started with a dream to be an agent, and now is passionate about helping others. Visit
Excess Sports Management
.
---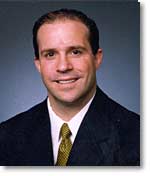 Tim Cranston
Tim Cranston, President of Cranston Sports Management and NHL certified agent has at one time trained or represented such hockey stars as Sidney Crosby (Pittsburg), Marek Svatos (Colorado), Petr Vrana (New Jersey), Ole-Kristian Tollefesen (Columbus), Jonathan Boutin (Tampa Bay), Kevin Cormier (Phoenix), Jan Steber (Toronto), and David Kuchejda (Chicago).
Tim has an extensive Sports and Entertainment legal background working for companies such as McInnes Cooper, (the largest law firm in Atlantic Canada), and International Sports Management in Manchester, England.
As a hockey agent and sports and entertainment attorney, Tim has negotiated with major sport manufacturers including Nike, Mizuno, Penn, and Adidas. Tim is a founding Chairman and legal advisor to the British Ice Hockey Player's Association representing hundreds of players from North America and Europe. Tim has advised/represented clients including:
British Ice Hockey Players Association (IHPA)
Norwegian Ice Hockey and Football Union (NISO)
International Speedway Riders Association
Benetton "Formula 1" Race Team
Prince Naseem Hamed (WBO Featherweight Champion)
Sports Network TV and Sports Network Europe (Boxing Promotions)
Members of the rock band Def Leppard (Joe Elliot & Rick Savage)
Sheffield Steelers Ice Hockey Club
Edinburgh Capitals Ice Hockey Club
Ingle Boxing Gym (Sheffield, England)
Tim is a former Hockey coach and professional hockey player including 15 years of European and International professional ice hockey in Switzerland, Holland, Canada, Germany, Austria, Italy, Great Britain, (1984-1999). Tim and his teams earned many professional championship titles. You will love Tim's approach to athlete representation, his excellent hockey history and extensive connections to professional hockey.
---

Jeff Lynch - Football
Jeff Lynch is a certified NFLPA Contract Advisor. Through his business experience, Mr. Lynch has negotiated and managed multi-million dollar contracts. Combined with his passion for sports, Mr. Lynch uses business skills to provide perspective to the many issues facing athletes.
Mr. Lynch received a Masters Degree in Business Administration (MBA) and has been elected to the Sigma Beta Delta National Honorary Society in Business, Management, and Administration. A native of St. Louis, Missouri (and graduate of McCluer North High School), he has developed longstanding local relationships as well as strong relationships within the sports industry. Jeff is a member of the St. Louis Sports Commission and has actively marketed numerous athletic and charitable events within the community.
Mr. Lynch strives to uniquely personalize the representation of professional football players by developing longstanding relationships built upon integrity and trust. He is available for interview upon request.
---

Roger Barnes
Roger Barnes, cricket agent and co-founder of Sports International Management Ltd., in London, began his career in accountancy. Roger's knowledge and expertise ranges from a junior partnership of Adams, Barnes & Company to the Finance and Administration Director of G Munch Jorgensen International Ltd., an international finance company. A passion for cricket led to a professional change of direction and Roger focused his financial expertise in assisting his cricket clients. From there he became the founder of a successful and respected sports management company, Master Sports. Roger has now been involved in sports management for over ten years and has represented many first class and legendary cricketers.
Roger has a vast experience of sports player representation, negotiation of contracts and interaction with the media. He has worked to clinch sponsorship and endorsement deals for his various cricket clients and has organized various sports events. His experience renders him an ideal bureau for cricket representation and contractual advice. Roger's vast experience of the agent side of the cricket business includes endorsements, contracts, event planning and sponsorship.
---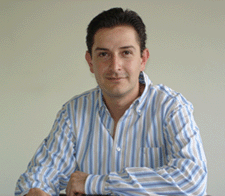 Juan Pablo Sanchez
Management for the past 10 years demonstrating a lifelong passion for racing. Juan Pablo has raced cars and motorcycles and has acted as advisor and spotter for professional racecar drivers.
Juan Pablo has been an active corporate and sports law attorney for 9 years and is the CEO of a sports agency in Mexico. Global Sports Management represents race car drivers and other professional athletes. Global Sports Management has a mission to promote, assist and educate race car drivers around the world. Internationally, Juan has participated in seminars and practical courses with several NASCAR teams.

As part of racecar teams in Mexico, Juan Pablo has acted as spotter for several professional drivers winning 3 championships in the Vintage series. He has assisted teams in the development of new strategies and guided drivers on and off the racetrack. Juan is also an adjunct professor with the Johan Cruyff University Mexico.
Note: Juan Pablo Sanchez speaks fluent Spanish and English, however the course in currently only offered in English.
---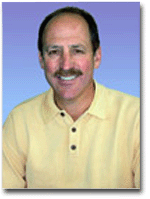 Fred Schreyer
Fred Schreyer serves on the board of directors for SMWW and is also involved with SMWW's elite athlete endorsement negotiation. Mr. Schreyer has had a long and prestigious career in the world of sports representation. Most recently, Mr. Schreyer played a major role in securing and negotiating the ground breaking endorsement agreements that basketball sensation LeBron James signed with Nike, Inc. and The Upper Deck Company. Mr. Schreyer has over 23 years in the sports industry including Director of Sports Marketing at Nike from 1987-1992 and the founder of Nike's Sports Management division in 1992.
Mr. Schreyer was a partner in the law firm of Rosenfeld, Meyer & Susman in Beverly Hills from 1979-1987 before moving on to his seven-year career at Nike. Most recently, he was the Founding Partner and Owner of Pyramid Sports in which he served as a consultant to many of the leading companies in the sports business (Logo Athletic, Met-Rx, adidas and Arizona State University) and represented athletes in a variety of sports (Troy Aikman, Jason Williams, Gary Payton, Richard Jefferson, Natalie Williams and Tiffeny Milbrett).
Mr. Schreyer received a Bachelor's of Business Administration degree from the University of Michigan and received his J.D. degree from UCLA School of Law. He is a member of the Sports Lawyers Association.
Mr. Schreyer is currently the Commissioner of the Professional Bowlers Association, where he has played a prominent role in leading that sports organization to strong ratings and sponsor growth.
---

Cuneyt Tascioglu
Cüneyt Tascioglu was born in 1976, in Istanbul. He earned his bachelor's degree in Economics from Istanbul University in 1999 and his master's degree in Marketing Management in 2005 from Marmara University. He played basketball as a licensed player in Efes Pilsen youth teams for 8 years. Then he played in University team and Regional teams. He worked in sales and marketing management positions respectively in Marsa Kraft, Danone and Kimberly Clark. Then he established BFSA Sports Agents as a managing partner. He holds Players' Agent License which he obtained from FIBA.
---