Our Staff and Faculty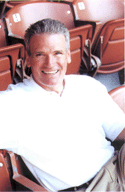 Dr. Lashbrook is President and Founder of Sports Management Worldwide, first ever online sports career training company with a mission to educate and train future sports business executives. SMWW trains thousands of students every year for sports business careers from over 140 countries. Dr. Lashbrook has been in sports management for over 40 year and has demonstrated a lifelong passion for helping students strategize and reach their career goals in the world of sports. Dr. Lashbrook has served at the collegiate level as an athletic academic advisor and athletic director. At the professional level he has been an NFL sports agent for over fifeteen years representing over 100 NFL clients. (Read more about Dr. Lashbrook)
---
(Fort Wayne, Indiana, USA)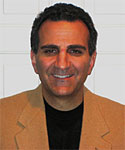 Joe Bonahoom, serves as the SMWW Director of Baseball. Joe has been practicing law since 1986 when he graduated from Marquette University in Milwaukee, Wisconsin with a B.S. in Business Administration and a J.D. Degree in Law. He is an active member of the Sports Lawyer's Association. Joe has counseled with and negotiated for clients in all facets of business set up, planning and operations, contractual matters and negotiations, financial transactions, tax, investment and retirement planning. Joe's law practice led him to the representation of several professional athletes for legal, business, contractual and financial matters and ultimately into the athlete agent business with an emphasis on baseball.
---
(Portland, Oregon)

Jeff is SMWW Vice President of Operations. Jeff joined Sports Management Worldwide in 2008, and achieved the status of Director of Basketball Operations in 2009. He became a NBA certified agent in 2010. Jeff received his Bachelor of Science in Personal Finance from Oregon State University and his MBA at Marylhurst University. He has carried that financial knowledge over to the business of sports. Combining his education and professional experience, Jeff has been in the finance industry for over 10 years. Jeff is widely respected for his relational talents, communication skills and his proven ability to motivate, train, and mentor associates. He currently resides in Lake Oswego, Oregon with his wife Katie.
---
(Los Angeles, California, USA)

Frank Burlison is the National Basketball Columnist and a Basketball Analyst for Scout.com Network. His opinion on high school and college players is one of the most respected in the country and he is frequently in communication with some of the NBA's most respected people in the front office. For Scout.com, Burlison currently focuses on college basketball, recruiting, and the NBA Draft. Prior to his induction into the United States Basketball Writers Hall of Fame in April of 2005, Frank worked for the Fox Sports Network as a National College Basketball columnist, covering a gamut of college basketball and the NBA Draft. Over the years, Frank has scouted, analyzed and wrote about 95 percent of the all players currently in the NBA. Frank evaluated some of the great stars in the making at the high school level, including Magic Johnson, Isaiah Thomas, LeBron James, Shaquille O'Neal and Dwyane Wade. Many of his career highlights include covering The Final Four and the U.S. Olympic Basketball team. Frank started his illustrious career in high school as a professional sports writer for the Long Beach, California Press-Telegram in 1973.
---
( Las Vegas, Nevada, USA)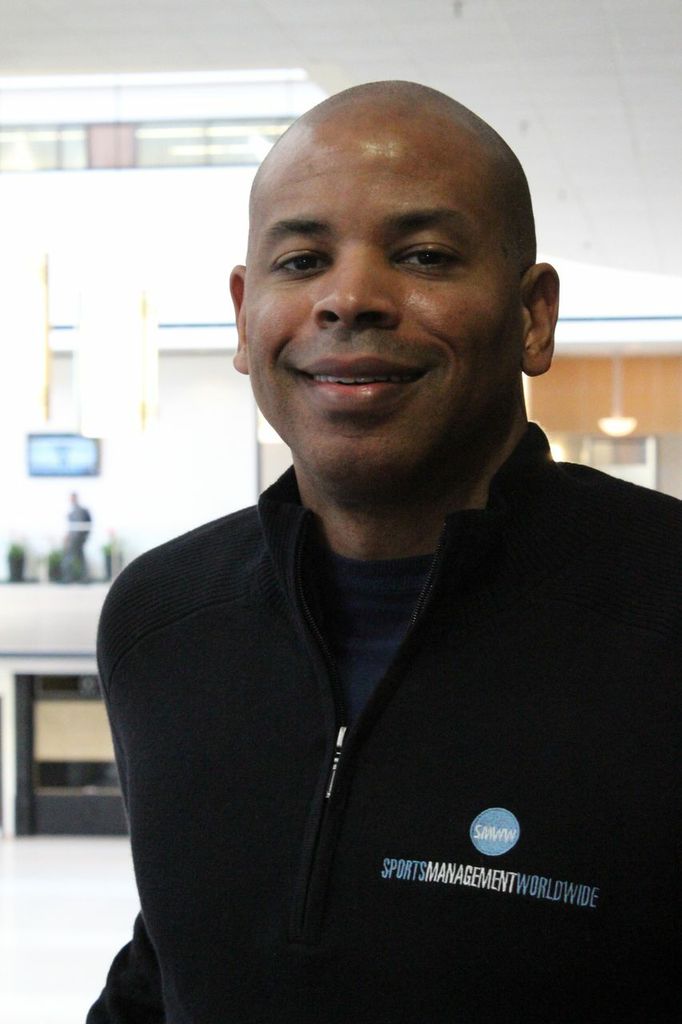 Joel was a Sports Agent for 16 years, representing NFL & NBA players. In 1992 at Management Plus Enterprises, who represented top-level athletes including Ronnie Lott, Hakeem Olajuwon and Shaquille O'Neal. Joel left Management Plus in 1995 to co-found Premier Sports and Entertainment, which focused on representing NFL players, college and NFL coaches. He was the primary and co-negotiator of numerous NFL player contracts, including Hall of Famer John Randle's 5-year, $32.5 million contract with the Minnesota Vikings (1998), Patrick Surtain's 6-year, $44.63 million contract with the Kansas City Chiefs (2005), which made Patrick the highest paid player in the franchise's history. Randle's contract made him the NFL's highest paid defensive player with unprecedented guarantees that have become the norm in the most lucrative NFL contracts. Other Premier clients included Pro Bowlers Eric Allen, Keenan McCardell and Jimmy Smith. Joel served as a consultant with Management Plus for several years after starting Premier. As a consultant, he played an integral part in the negotiation of Shaquille O'Neal's Los Angeles Lakers contracts ($120 million over 7 years & subsequent 3-year, $88.3 million extension).
In 2012, Joel became a contributing writer for the National Football Post. He uses his NFL salary cap and collective bargaining agreement knowledge to provide a perspective on player salaries, contract negotiations and the salary cap that is rarely seen in the media. In 2013, Joel began writing for CBSSports.com on similar topics, but for a larger audience. Joel also appears regularly on radio shows, including SiriusXM NFL Radio.
---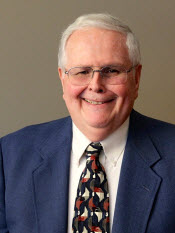 Larry D'Amato has been scouting baseball for over 40 years. He started in 1970 as an area scout and held scouting positions as an Area Scout, Scouting Supervisor, National Cross Checker, Pro Scout, and Major League Scout for the Pittsburgh Pirates, Cincinnati Reds, New York Yankees, Major League Scouting Bureau, Texas Rangers and most recently the Houston Astros. The players he personally discovered and signed include Rod Scurry, Fred Breining, Jeff Lahti, Terry Lee, Jim Neidlinger, Steve Cooke. Larry has covered high schools, junior colleges, four year colleges, and the Pacific Coast League, Northwest League, Pioneer League. He has set up and run Free-Agent Tryout Camps all over the USA. He has covered both Arizona and Florida Major League Spring Training, in addition to the National League West, American League West, National League Central, American League East, International League and various Mexican Leagues. Larry is a three time winner of the Topps Scouting Award and he has 4 World Series Rings.
---
(Tampa Bay, Florida, USA)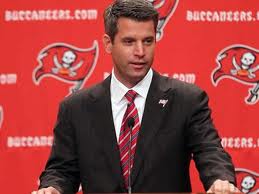 Mark Dominik, former Tampa Bay Buccaneers General Manager contributed to seven playoff appearances and four division titles for the Bucs. Dominik quickly gained areputation as one of the NFL's top talent evaluators, with a keen aptitude for finding late-round gems, in addition to fully utilizing the "second draft"—bringing in rookie contributors through undrafted free agency, scouring the waiver wire and opposing teams' practice squads.
Dominik joined the Buccaneers' staff at the young age of 24 as a pro personnel assistant. He served in that capacity through the 1997 season, before assuming the title of pro scout in 1998 and coordinator of pro personnel in 2000. Prior to the start of the 2001 season, Dominik began the first of his eight years as Tampa Bay's Director of Pro Personnel. In 2002, Dominik helped guide the Buccaneers to their first world championship in Super Bowl XXXVII against Oakland. As Director of Pro Personnel, his duties included overseeing the scouting, recruiting and signing efforts of all NFL players, while also monitoring NFL transactions and overseeing player tryouts. He was also in charge of the Pro Personnel department's evaluation of players in all other professional football leagues, including the Canadian Football League and the Arena Football League, while being responsible for the negotiation and signing of contracts for several free agents and NFL Draft signings. Dominik joined Tampa Bay after spending a year and a half working in both the college and pro personnel departments of the Kansas City Chiefs. Dominik holds a BS degree in Sports Management from the University of Kansas.
Mark is excited to mentor individuals on the player personnel side of the NFL. Mark has a magnetic personality and he is well respected throughout the league. Mark will give you confidence and strategies to pursue your passion.
---
(Queensland, Australia)
Syd Douglas is the Managing Director of the world's largest rugby player and coach recruitment company, Rah Rah Rugby. Syd has been involved in rugby in almost every facet of the game.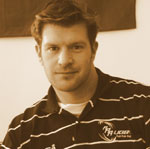 As a player, coach, and personally consulting in over 20 countries around the world. Syd has extensive experience with various rugby competitions, the business sides of rugby, and rugby human resourcing. Syd and his dedicated recruitment team at Rah Rah Rugby, (RRR) have successfully been working with the goals of their clients for almost 10 years. RRR was founded to address the needs of the 'up and comer' or 'semi-professional' rugby player and coach. RRR has a team of twelve managers and administration staff strategically located across the world dealing with the recruitment of both men's and women's rugby. Rah Rah Rugby has an unprecedented client database of close to 30,000 members from around the globe made up of players, coaches, clubs and supporters from all levels of the game. RRR network includes over 1500 rugby clubs from over 100 rugby nations.
---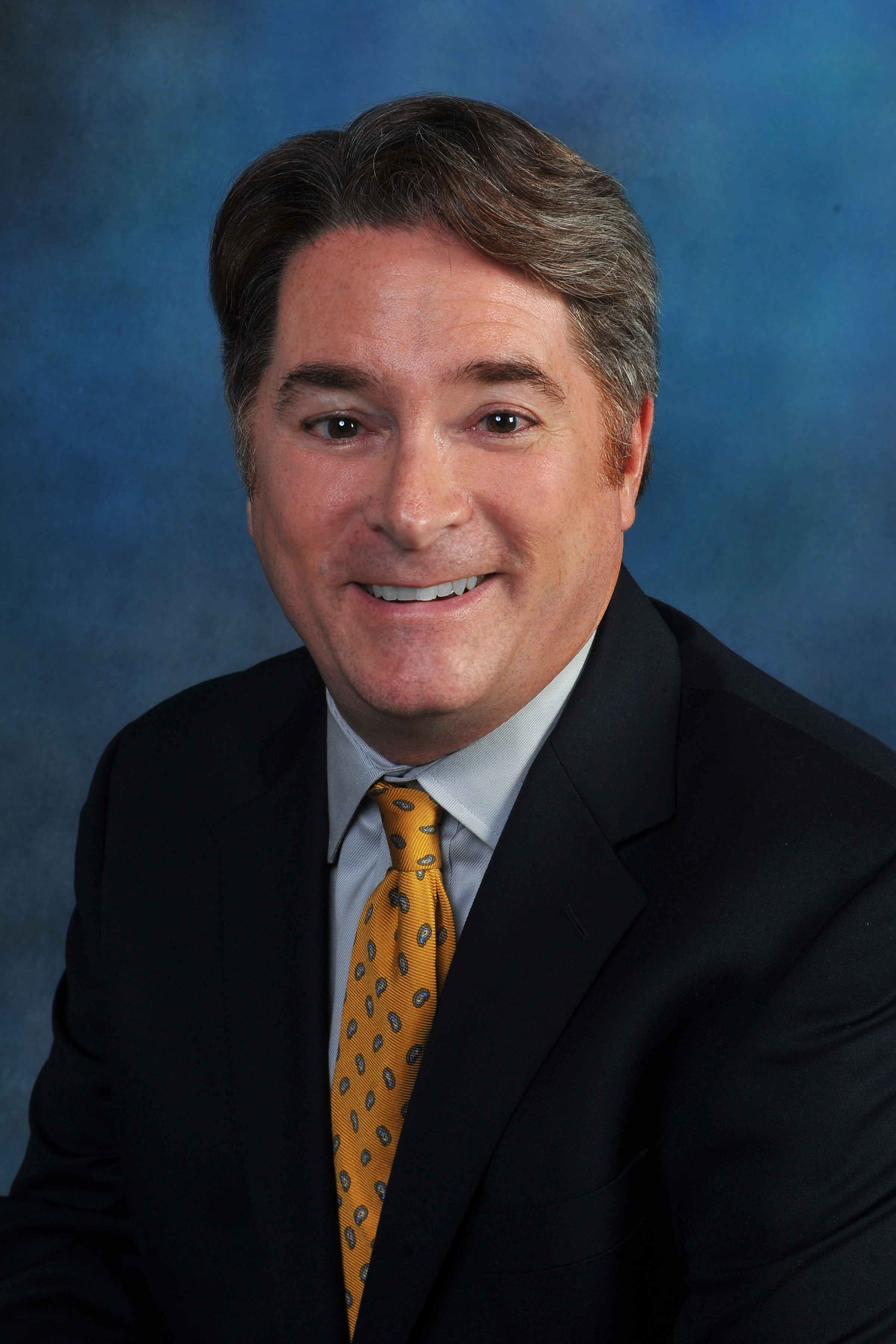 Dan Evans, former GM of the Los Angeles Dodgers, has been in professional baseball for over three decades, and has had decision-making roles with five MLB franchises throughout his career. Including the White Sox (1981-2000), Chicago Cubs (2000-2001), Dodgers (2001-2004), Seattle Mariners (2004-2007), and the Toronto Blue Jays (2013-present). Evans' experience is wide ranging, as he is the only former General Manager of a MLB club who also led a baseball agency. In addition, Evans has been a broadcast analyst for MLB games, is the author of "108 Stitches," a column for Baseball Prospectus, and is a member of the Baseball Prospectus Advisory Board.
---
(River Vale, New Jersey)
Joe Favorito has over 28 years of strategic communications / marketing, business

development and public relations expertise in sports, entertainment, brand building, media training, television, athletic administration and business. He is a producer of award winning and cutting edge programs designed to increase ROI and minimize cost.
---
(Alameda, California, USA)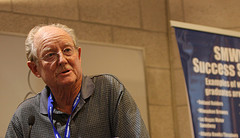 Former NBA GM, NBA scout, NBA coach and NBA front office executive is one of the most well known executives in the game. Ed joined the Golden State Warriors in 1986 as assistant coach under George Karl. He eventually took over as Head Coach in final 18 games of the 1997-1998 season. He continued with the Warriors as the Director of Scouting for 10 years (1988-1989). He has been called a super scout with an unbelievable eye for talent and feel for the game. In those years with the Warriors, he was responsible for the drafting of Mitch Richmond, Tim Hardaway, Tyrone Hill, Latrell Sprewell and Chris Webber. Prior to his years with the Warriors, Ed spent three years as a scout for the Portland Trailblazers and three years with the Cleveland Cavaliers. He was responsible for one of the best drafts in NBA history in 1986 when he ran Cleveland's draft of Brad Daugherty, Ron Harper, Mark Price, and Johnny Newman. Ed has circled the globe seeing over 100 games a year, scouting colleges, CBA and foreign stars. Ed served as head coach at University of Las Vegas from 1963-1965 where he posted a 40-15 record (.727) record. He was the head coach at California State University of Fresno for 12 years where his record was 172-143. His 1965-1966 team went to the College Division NCAA finals.
---
Greg Hylton is the Indianapolis Colts Vice President of Premium
Seating and Ticket Sales.Greg has been with the Colts for over 18 years. Prior to VP, Greg served as Director of Ticket Sales and Marketing from 2001-05, Director of Ticket Sales from 1998-2000, and Group Sales Manager from 1997-1998. Greg holds a bachelor's degree in communications and psychology from Indiana University. Prior to working with the Colts, Greg started with the Indiana Pacers from 1990-91 and with the Indianapolis Ice from 1991-97. Greg has worked his way up the ladder and is now excited to mentor passionate and hard working individuals to do the same.
---
(Melbourne, Australia)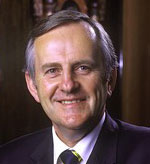 From 1980-2007 he was CEO of Cricket Victoria, in Melbourne Australia. Cricket Victoria is the largest participant State in Australian cricket with more clubs and, more people playing the game than in any other State of Australia. Cricket Victoria administers 1,182 cricket clubs and 112,000 registered cricketers in Victoria, with 62,774 children involved in school-based competition. As CEO, Ken oversaw the employment of more than 320 people, including 43 full-time staff and 25 contracted first-class players. Ken is a qualified accountant, a member of the Australia New Zealand Sports Law Association and was awarded the Australian Sports Medal in 2000 by the Australian Government for his services to cricket.
---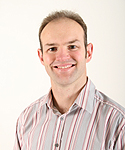 (London, England)
Abe Kerr is founder of Tri line sports, (Tls), is a dual code management and marketing company offering a full range of services to professional rugby players including club contract negotiation, financial planning, legal advice and commercial services. Having spent 10 years working in the professional rugby sector in a number of varied roles Abe Kerr established specialist union and league management and marketing consultancy Tri line sports (Tls) in March 2004. In addition Abe has worked in commercial, community development, development and marketing roles for professional rugby clubs such as Oldham Bears, Sale, London Broncos, Bedford Blues and Hemel Hempstead. Abe has personally managed over 70 leading professional rugby and cricket players.
---
(Seattle, Washington, USA)

President of Winning Sports Programs. Jim's diverse background as athletic director, coach, and professional sports general manager, event coordinator, sports administrator, education consultant, and faculty, enables him to guide and train you for any situation. Jim's Sports Administration job history and experience span the globe and include: The University of Oregon, NABC Convention & NCAA Final Four, DGI (Sports Association of Denmark), 1996 Olympics, Alabama A&M University, University of Alabama, GM of the Huntsville Fire (professional sports team), Title IX Consultant, YMCA, NAIA National Office and management of major events such as concerts, championship tournaments and professional sports. Jim has worked in numerous athletic departments including the small high schools, to large universities, as well as minor league venues and boys and girls clubs.
---
(Portland, Oregon, USA)
Jon has been a Sports Career Advisor with Sports Management Worldwide for two years. He has helped hundreds of students get their foot in the sports industry door, helping to start their careers in the field they love. A true devoted advisor, Jon knows the ends and outs of all our courses, and can help guide you down the direction best suited for you. Jon is a History graduate of University of Wisconsin – Lacrosse, starting his career as a door-to-door salesman in Wisconsin, Jon moved out to Portland and followed his passion in the sports industry. Jon knows who is doing the hiring and what they look for in new hires.
Contact Jon if you would like more information on SMWW Career Course and how they might help you!
---

(South Orange, New Jersey, USA)
Russ Lande is Sporting News' NFL Draft Expert, Former NFL Scout & Front Office Executive. Russ Lande, is currently a Sporting News.com NFL Draft Expert and President and Founder of GMJR.com. For the Sporting News, Lande is responsible for writing NFL insider content, providing detailed scouting reports on college players and posting an ongoing mock draft in the "War Room" leading up to the NFL Draft. Before working for Sporting News, Lande served as a college scout for the Cleveland Browns for three years covering the mid-west region while evaluating all eligible prospects for the NFL Draft. He covers all-star games, the NFL Combine and pro days. Lande continues to appear on radio stations across the country. Lande is also the author of the annual "GM Jr Draft Guide" which has been called the most comprehensive, unique and thorough NFL Draft Guide ever written and made available to the fans and scouts of the NFL.
---
(Portland, Oregon, USA)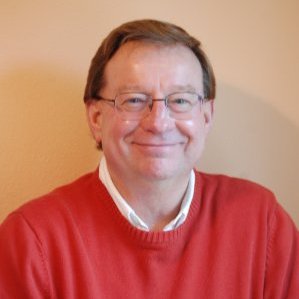 Tom Leip is the Internal Consultant for Avenir Sports and Entertainment. Previously, he was the President of Business Operations at Salem-Keizer Volcanoes Baseball, a Short-Season Class A team affiliate of the San Francisco Giants. A former General Manager of FC Edmonton of the North American Soccer League, Tom has spent over 30 years working in minor-league sports (baseball, hockey and soccer) in markets like Rochester, Nashville, Eugene, Spokane, the Twin Cities, Kansas City, and Portland. Tom is the former Executive Director of the Northern Baseball League. In addition, Tom has spent four years as an Asst. Athletic Director of a Division 1 University. He has been the top executive for organizations operating multiple teams and broadcast entities, the top executive for a league, a consultant and a collegiate administrator.
---
One of the world's top middleweight athletes, Matt Lindland is a veteran of the UFC,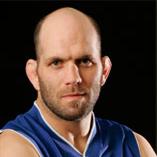 International Fight League and Bodog Fight. Always willing to test his skills against MMA's elite fighters, Lindland, 20-5, has moved up from his natural weight class on multiple occasions, including a split-decision loss to former UFC light heavyweight champion Quinton Jackson and a bout with top-ranked heavyweight Fedor Emelianenko.
A silver medalist at the 2000 Olympic Games in Sydney, Australia, and again at the 2001 World Championships, Lindland attended the University of Nebraska on a wrestling scholarship. He is currently the head coach of the IFL's Portland Wolfpack, boasting a lineup replete with Team Quest fighters.
Matt co-owns Team Quest MMA Fitness Centers , with 5 West Coast locations. Team Quest embodies the principles of humility, perseverance and sportsmanship, qualities Lindland and his partner Dan Henderson have cultivated during their tenure as amateur wrestlers and professional MMA fighters. Matt also owns SportFight, Oregon's first sanctioned MMA promotion. Lindland co-founded SportFight with Randy Couture in 2003 and was a leading advocate for the sanctioning of mixed martial arts in Oregon. He also owns the Dirty Boxer, the equipment and apparel brand, which features a proprietary compression-style groin protector.
Matt teaches SMWW's Mixed Martial Arts Management Course.
---
(St. Helens, England)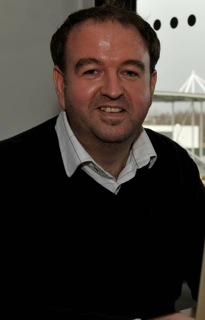 Dave Lowe is the St. Helens Rugby Football Club Digital Marketing and Membership Manager. The Saints, 12 time league and cup champions of Rugby League, are now at home in the new 18,000 capacity Langtree Park Rugby League Stadium. Dave, has a savvy focus on developing ticketing and membership strategy while specializing in digital marketing. He has catapulted the club to achieve record season ticket sales and increase average attendance levels in the new stadium. Dave contributes to social media strategies, e-commerce, match day hospitality, and currently manages aspects of match day operations including ticketing and customer relationship management.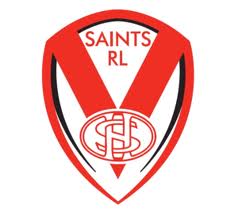 Dave has been a tried and true consultant in marketing over the past 15 years including clubs in the English Premier League, Rugby League's Super League, and the Rugby Expo, the world's leading rugby convention. Dave started his sports marketing career with an internship in the English Premier League with Bolton Wanderers and is excited to help you achieve your career goals on the business side of rugby. David has a Masters in Sports Management from the University of Central Lancashire. He wants to share his hard earned knowledge to get you on the fast track to a successful career you have a passion for.
---
Matt Martin is a Regional Scout with Sporting Kansas City of Major League Soccer, covering collegiate, USL, NASL and MLS matches on the West Coast of the United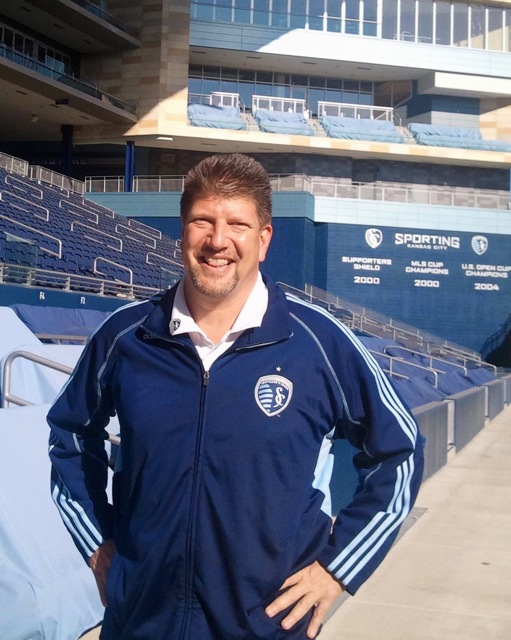 States and coordinating the efforts of 6 regional scouts for recruitment and advanced scouting purposes. Matt joined Sporting Kansas City in August 2011 and covered the Atlantic Coast through summer of 2012 following two and a half years scouting for The New York Red Bulls (2008-2011). He began professionally scouting with The Scouting Network (TSN) of Birmingham, England after completion of SMWW's Soccer Scouting and Management Course in 2007. Matthew, a graduate of the University of Washington, has a background in coaching athletics and has been an advocate for the integration of modern scouting techniques and Information Management infrastructure in US professional soccer while serving as a Cyberspace Analyst in the US Air Force. Matt has been a part of the SMWW staff since 2009.
---
(Seattle, Washington, USA)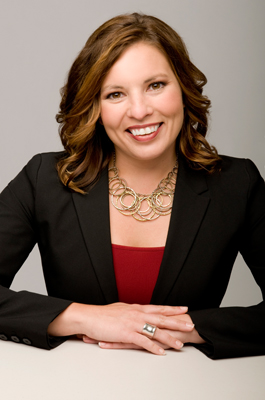 Jen Mueller pursued a career in sports broadcasting after repeated comments of "talks too much" from teachers and family members. A 14-year sports communications veteran, Jen currently serves as the sideline radio reporter for the Super Bowl Champion Seattle Seahawks. She is also part of the Seattle Mariners television broadcast team on ROOT Sports. In addition to her work on the sidelines, Jen launched Talk Sporty to Me in 2009 and teaches business professionals how to improve communication and leverage fandom in business. Jen published her first book Game Time: Learn to Talk Sports in 5 Minutes a Day for Business, last June. She graduated from Southern Methodist University in 2000 with degrees in Journalism and Public Policy. Her goal is to assist you with advancing your career by breaking down barries to entry.
---

(Portland Oregon, USA)
Rob Neyer is one of baseball's most respected writers and analysts, began his career in 1989, working for legendary sabermetrician (and now Red Sox executive) Bill James. Rob spent four years with James, then worked as an editor and writer for STATS, Inc. In 1996, Rob was hired by Paul Allen's Starwave Corporation, which had just begun to publish ESPNet SportsZone, the precursor to ESPN.com, the most popular sports-related Website in the world. These days, Rob writes at least four times a week for ESPN.com, and he's also authored or co-authored roughly a dozen books, including his latest, The Neyer/James Guide to Pitchers. Rob's extensive knowledge and experiences allow him to offer perspectives from both "inside" and "outside," resulting in a nuanced view that is rare among those connected to the game.
---
(Seagrave, Ontario, Canada)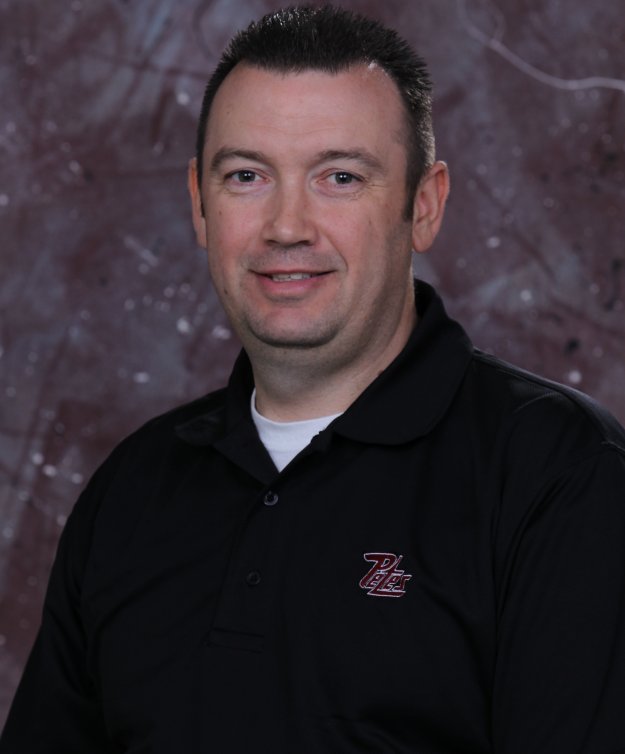 Mike Oke is the Peterborough Petes' General Manager. Prior to his role with the Petes he worked with International Scouting Services (ISS) as Chief Scout and was promoted to the position of General Manager/Chief Scout in September of 2008. Among his many duties, Oke was responsible for overseeing the day to day operations of ISS as well as the scouting staffs responsible for producing reports on players eligible for the NHL Draft, as well as the WHL, QMJHL, OHL and CHL Import Drafts. Mike was an Assistant Coach in charge of video with Team Pacific at the 2008 World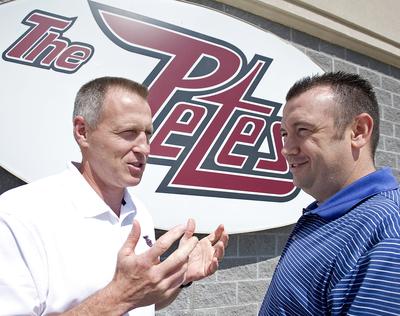 Under 17 Hockey Challenge, worked as the Director of Player Personnel and Assistant Coach with the Oshawa Generals from 2004-2006 and spent four years as Assistant Coach at Wilfrid Laurier University of the Ontario University Athletic Association, where he played a role in the Hawks trip to the Canadian Interuniversity Sport (CIS) National Hockey Championships in 2001 as well as four years as Full-Time Head Coach/Manager with the Trenton Sting of the Ontario Provincial Junior A Hockey League, winning
the OPJHL Eastern Conference Championship in 1998. He is a graduate of the Sports Administration program at Durham College.
---
(London, England)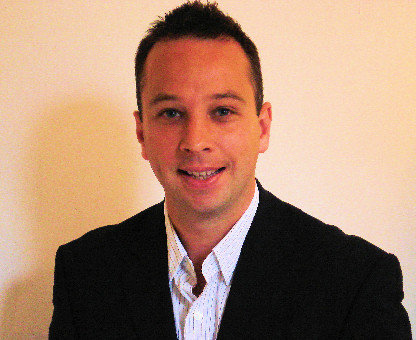 John Print is SMWW UK Operations Manager and Director of Soccer.
John is a Licensed Player's Agent by the English FA with a jurisdiction to represent players and clubs worldwide. Working in the industry for over five years John has built up a large number of worldwide contacts within the game which are invaluable to SMWW and our clients. Besides working in football, John also represents a number of Olympic athletes and other sports personalities. His experience of sports marketing and client management allows his clients to maximise their potential whilst competing and away from their chosen sport.

---
(Toronto, Ontario, Canada)
Tim Regan is currently Head of Scouting with MLS Club Side Toronto FC and is also a US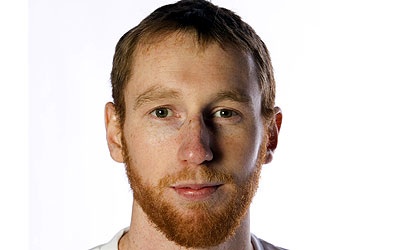 U-18 Men's National Team Assistant Coach. Tim is a former standout with Bradley University and was drafted in the 2003 MLS SuperDraft by the New York MetroStars. After spending 3 seasons with the MetroStars, Tim was released and signed with Chivas USA. After a successful season with Chivas, Tim was sent back to New York with the now re-named New York Red Bulls. Tim spent his final season in MLS with the Red Bulls. He played one MLS match with Toronto FC in 2008 after signing a ten-day contract. Overall, Tim played a total of 81 games over five seasons and left the league as one of the most well-liked players to pass through MLS.
Tim's hiring to Toronto as Chief Scout is the first step toward the club's establishment of a European-style scouting department.

---
(Portland, Oregon, USA)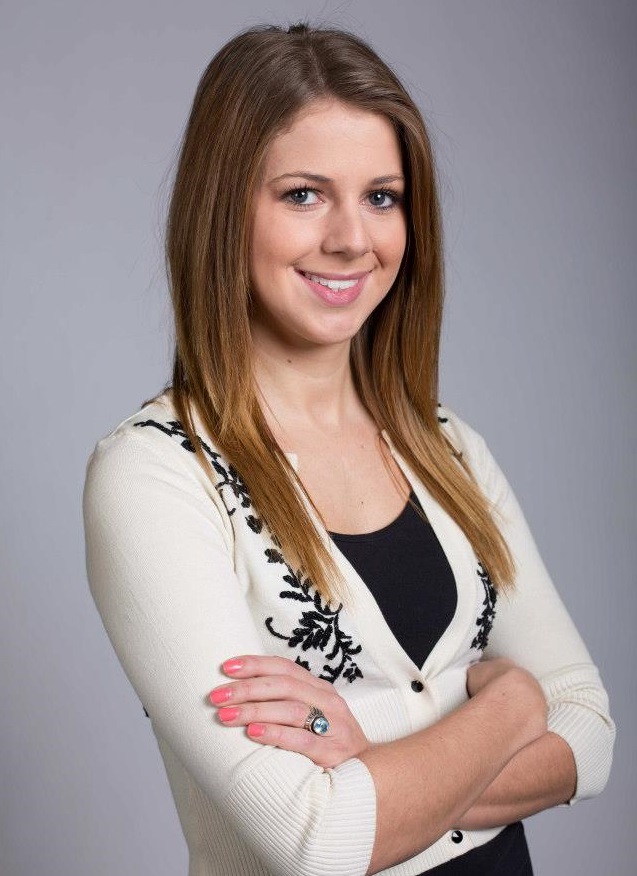 A previous Intern for Sports Management Worldwide, Alyssa was hired full time as the Agency Operations Director in March, 2013. Alyssa helps guide SMWW Agent Advisors as they become an integral part of the SMWW Agency. Alyssa assists over 150 SMWW Agent Advisors through the recruiting and draft process with their clients. This includes updating Agent Advisors on all upcoming try outs for each sport. Alyssa is also the SMWW Student Services Director, helping students successfully complete their sport business courses, and handling all student service needs. Alyssa has a Bachelors in Business Administration from Portland State University.
---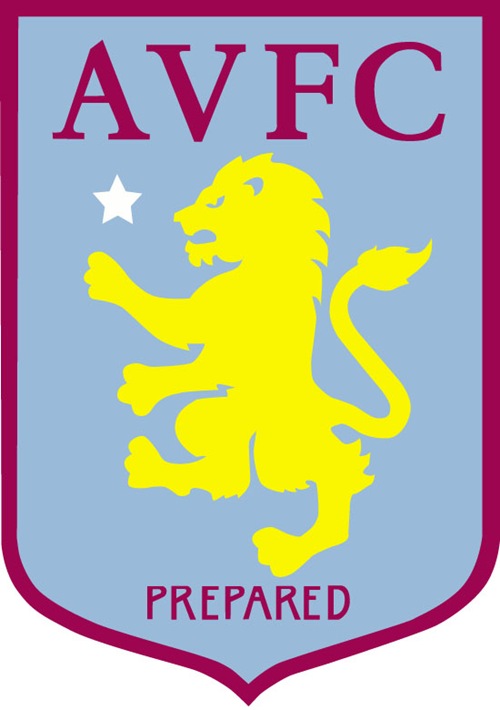 Steve Simmons is a professional football scout currently working for

Aston Villa in the Premier League. His primary roles is to assess forthcoming opponents and evaluate players across the UK and Europe. Steve has previously worked for Birmingham City, Southend United, Bristol Rovers and Wycombe Wanderers and is a graduate from the SMWW Soccer Management & Scouting course.


---
(Boston, Massachusetts, USA)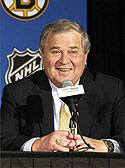 Harry Sinden was the long-time general manager, coach, and president for the Boston Bruins. He was the coach of the Team Canada during the 1972 Summit Series. He is a member of the Hockey Hall of Fame in the builders category. In 1972, Harry Sinden became the Boston Bruins GM and would spend just over 28 years as general manager of the Bruins. Harry added the title of club president in 1989, and remained as the chief executive of the club until the summer of 2006, and has retired to his current consulting role with the Bruins. As GM, Sinden presided over the team's long years of consistent success, setting the North American major professional record for most consecutive seasons in the playoffs with 30, which including making the finals five times (1974, 1977, 1978, 1988, 1990) and two regular season first place finishes (1983, 1990). Currently, Sinden is a "senior adviser" to the Bruins, as well as a member of the selection committee for the Hockey Hall of Fame.
---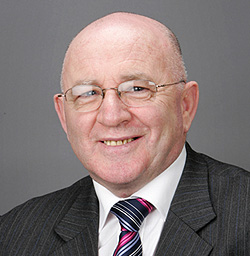 Irish born Tommy Smyth joined ESPN in February 1993 as a soccer analyst for ESPN, ESPN2 and ESPN International. He is an anchor of ESPN Soccernet Press Pass, ESPN International's global football roundtable discussion and is a game analyst for Italian Serie 'A', La Liga, the UEFA Champions League and FIFA World Cup qualifying matches. Smyths list of credentials is extensive. He was covered the 2010 FIFA World Cup , UEFA European Football Championship 2008 (Euro 08), worked on three other FIFA World Cups (1998, 2002 and '06) and the 1998 FIFA Men's World Cup in France. He also provided studio analysis for ESPN2's World Cup 2Night, and ESPN & ESPN2's pre-game and halftime coverage. He co-hosted Latin Futbol Weekly on ESPN2, seen in more than 200 countries via ESPN International (1993-99). At ESPN, he has called over 2,500 international matches from all over the world. Leading up to the 2002 World Cup he co-hosted ESPN International's "Road to World Cup 2002," aired in over 150 countries. Smyth has also provided game analysis for Major League Soccer's NY/NJ Metrostars as well as national MLS telecasts on ESPN and ESPN2. Smyth has also worked as an analyst for ESPN's coverage of MLS.
---

Oscar Suarez is an MLB Certified Agent with over 30 clients. Oscar's retired clients include Elmer Dessens, Juan Castro, Alberto Castillo, Tim Johnson (former MLB Manager), Howie Clark, John Bannister, Jailen Peguero, Arturo Lopez, Edwin Moreno, and more. He also represents a few superstars in Japan including Balvino Galvez, Leo Garcia, and Armando Reynoso - all of whom are retired. He has run Suarez & Associates for over 26 years representing clients mostly from Mexico and other Latin countries. Suarez has a Masters in Accounting from University of Denver. A native of Havana, Cuba and raised in Puerto Rico, Suarez is fluent in Spanish.
---
Former Chicago Bears Head Coach, Currently working as the Offensive Coordinator with Baltimore Ravens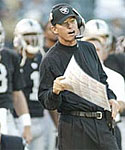 Marc Trestman is the Chicago Bears of the NFL Head Coach. Previously, he was the head coach of the Montreal Alouettes of the Canadian Football League for five seasons and led the club to two consecutive Grey Cup championships and was named CFL Coach of the Year in 2009. Former NFL Offensive Coordinator & Asst. Head Coach, Trestman has over 20 years experience in the National Football League as an Offensive Coordinator and QB Coach. In 2002 with the Raiders, he was named Offensive Coordinator of the Year while leading the Raiders to the Super Bowl and also coaching that year's NFL Most Valuable Player, QB Rich Gannon. His coaching experience has lead to his teams appearing in the playoffs 15 times, including 2 AFC Championship Games and 1 Super Bowl appearance. His experience even dates back to the QB coaching position at the University of Miami in 1983 when Bernie Kosar led the Hurricanes to a National Championship and received the Orange Bowl MVP award. Trestman has worked for Miami Dolphins, Oakland Raiders, Arizona Cardinals, Detriot Lions, San Franciso 49ers, Minnesota Vikings, Cleveland Browns, Tampa Bay Bucs, University of Miami Florida,NC State University.
---
(Portland, Oregon, USA)
Mark is the New York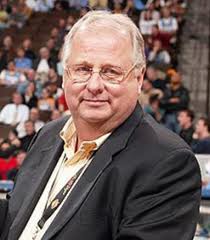 Knicks Director of Player Personnel. Formerly, Mark was the Denver Nugget's General Manager and awarded the 2009 NBA Executive of the Year. Mark worked for one season as the Director of Player Personnel for the Cleveland Cavilers. Prior to Cleveland, Mark headed up the Portland Trail Blazers Scouting Department for ten years as Assistant General Manager and Director of Scouting. Mark earned his Masters in Sports Leadership from Concordia University Chicago and teaches Basketball GM & Scouting.
---
(Washington DC, USA)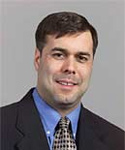 Mark Washo is currently the President of the Washington Freedom (Women's Professional Soccer) and has more than 17 years of professional sports experience, most recently as the Executive Vice President of the Chicago Fire Soccer Club, (MLS). Mark was the Senior Vice President of the New York-New Jersey MetroStars. (Now the New York Red Bulls). Mark has also worked for D.C. United, Buffalo Bison Baseball, and the Washington Bullets (Wizards). Having experienced the success and rewards of working in an industry he loved, Mark published "Break Into Sports Through Ticket Sales." His quest is to help you break into a career you love and have a passion for.
---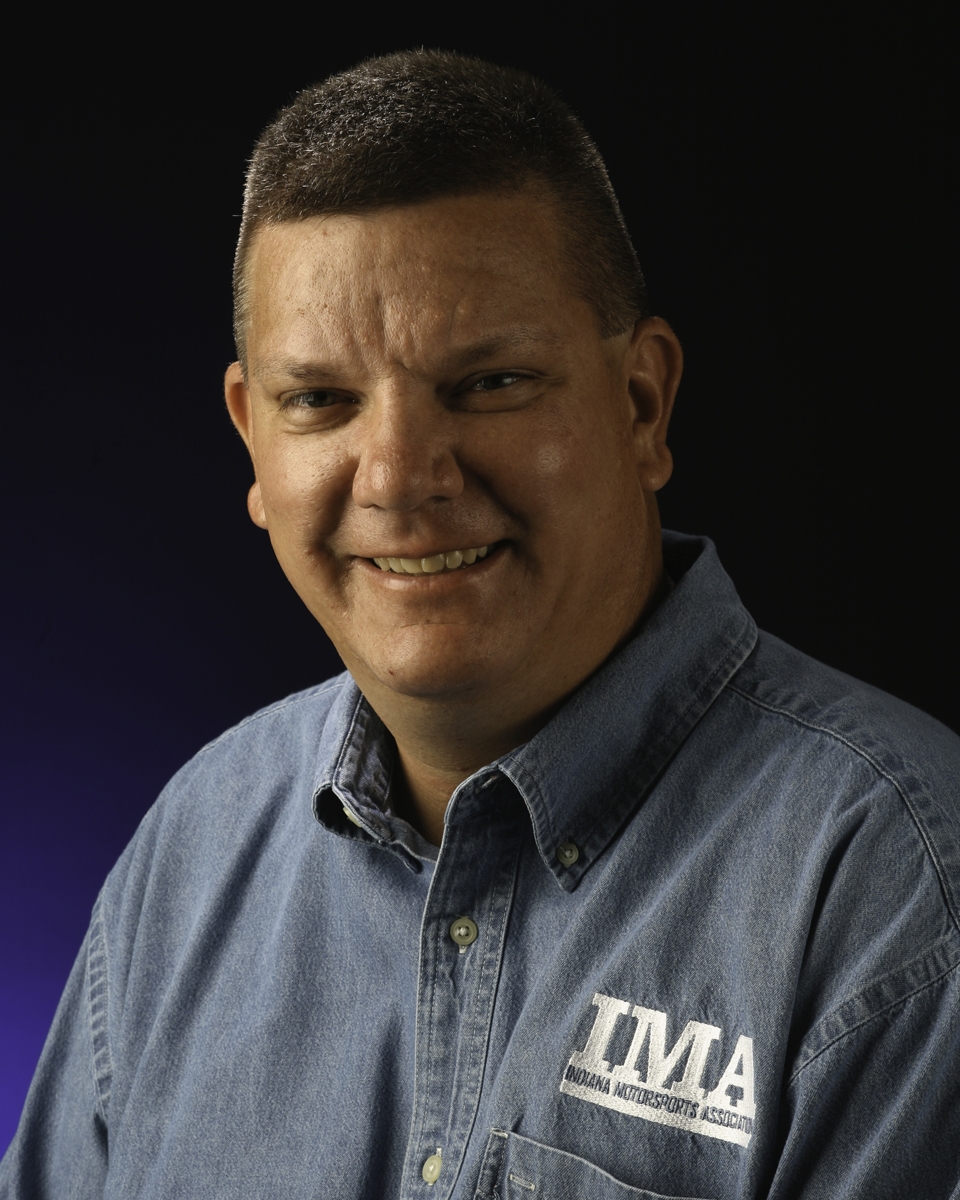 Tom Weisenbach, Executive Director of the Indiana Motorsports Association, (IMA) has over 15 years of experience on the business side of racing. Under Weisenbach's leadership, the IMA represents and has relationships with over 1600 motorsports businesses and racing organizations. Weisenbach and the IMA has created over 300 new internships in the past five years within the racing industry. In addition to Weisenbach's full time work at the IMA, he is partners with two time NASCAR Sprint Cup Champion, Tony Stewart in the International Motorsports Industry Show which hosts over 725 motorsports businesses and 20,000 hardcore racing industry professionals every year. Simply put, Tom's international network in the motorsports business is unprecedented. He knows who is hiring and what they are looking for in a new hire, enabling him to assist you in advancing your motorsports career to the next level. Prior to the IMA, Weisenbach worked as the Senior Director of Business Development with Keystone Marketing in the heart of NASCAR country, North Carolina. His responsibilities included working directly with teams, tracks, and leagues including NASCAR, IndyCar Series, Champ Car and NHRA overseeing public relations, strategic planning, client relations, marketing and promotions. Prior to his stint at Keystone, Tom was the National Sales Manager for IndyCar and the Indianapolis Motor Speedway, working directly with IndyCar teams, ABC & ESPN, and the International Speedway Corporation. Additional experience includes work with Kendal Motor Oil, Sunoco Race Fuels and the NHRA, with his original job out of college as an Account Executive for the Chicago Blackhawks affiliate in the International Hockey League.
---
(Portland, Oregon, USA)

Brain Wheeler is a long term NBA Play by Play radio announcer. Wheeler's exciting style and trademark "BOOM-CHAKA-LAKA" dunk calls have endeared him to basketball fans throughout the Pacific Northwest. He is also a featured speaker and emcee for numerous team functions. Wheeler is entering his 21st year of broadcasting. Prior to joining the Blazers, he spent three years as a member of the Kings' broadcast team in Sacramento, serving as the team's pre and post-game show host as well as handling the play-by-play for a select number of games each season. He was also the original play-by-play voice on radio and television of the WNBA's Sacramento Monarchs. Wheeler spent two seasons working in Seattle as part of the Sonics' broadcast group and also hosted a daily talk show on their flagship radio station. He has NBA ties to Chicago, where he worked on the Bulls' radio broadcasts in their first championship season. "Wheels" got his start in broadcasting in Chicago, earning a broadcasting/communications degree from Loyola University. Experience includes broadcasting stints for the Chicago White Sox, Northwestern University, and SportsChannel.
---

John played for the Cleveland Browns from 1959-1967, the Washington Redskins from 1967-1968. John has been involved with the NFL for 44 years and served as Director of Pro Sports Advisors (Agent for Professional Athletes - 1973-1975); Player Personnel (Cowboys - 1975-1991); Director of Pro Personnel (Cowboys 1980-1991); Creator/Director of Player Programs (NFL - 1991 - 1992 (developing programs for Continuing Education, Financial Assistance, Family Assistance, Internship for NFL Players; Player Personnel (Eagles 1992-1993); Vice President Player Personnel (Eagles 1994-1997); Assistant Director of Pro/College Scouting (Ravens 1998-2001), Consultant-Player Personnel (Ravens - 2001 until he retired in 2004).
His on-the-field honors include, Associated Press All-Big Seven, All American Honors at Offensive Guard at the University of Colorado in 1958, named to the Chicago Tribune's College All Star Game in 1959, Sporting News NFL All Star Team in 1965, named to the NFL Pro Bowl teams in 1966 and 1967, Cleveland Browns All-Time All Star Team, named to University of Colorado's All Century Football Team, he was inducted into the Texas Black Sports Hall of Fame Inductee in 2002 and Hall of Fame inductee with the University of Colorado in October 2004, September 2005 Honored Jersey with the University